FormTerra Designs Does Landscaping and Hardscaping in Coquitlam
When it comes to landscaping and hardscaping in Coquitlam FormTerra Designs is the right choice. The Coquitlam area is unique in that it is in close proximity to a major mountain range. Dramatic topography, various subsurface water sources and sometimes unstable native soil all contribute to an interesting building environment when looking to update or upgrade your property.
At FormTerra Designs we are prepared and excited to explore every design opportunity and solution to each unique property we encounter. If you're looking for solutions pertaining to failed retaining walls, a sinking patio or an eroded landscape you've come to the right place. Here at FormTerra Designs, we have plenty of experience solving these common problems in and around the Coquitlam area.
Give us a call to see how we can turn these common Coquitlam landscape issues into an opportunity, not only to fortify your property but to create a yard you'll love to spend time in. Using our Design-Build process we will help you realize your dream yard.
FormTerra Designs Services
If you're in the Coquitlam area and your retaining walls are in need of an update you are not alone.
Almost every property in Coquitlam has a retaining wall of some kind, most of which being made of wood. A wood retaining wall can last up to 25 years with proper installation, but with outdated building practices and improper technique it's more likely to expect a failure within the first 5-10 years due to rot and heavily saturated soil.
A concrete block retaining wall with proper installation will last anywhere from 50-100 years depending on a few geological factors.
If you're considering a new retaining wall in Coquitlam we strongly recommend concrete block vs wood.
Whether replacing old or building new there are a few things to consider when laying pavers. What type of sub base is required for the application? What interlocking pattern will offer the most strength? Is it better to have a water permeable system to manage runoff or waterproofing sealant to deter moss growth? We'll work with you from the beginning to offer the best solution for each unique situation.
Do you see a long lasting deck in your homes future? We use a variety of building materials that will compliment your outdoor space. With new technology becoming available, maybe you'll opt for hearty composite or Oil finished cedar to ensure your new installations last through the seasons.
Coquitlam boasts opportunities for amazing outdoor entertaining. With views in every direction, larger property sizes than Vancouver city and the exquisite nature on offer. Why not enjoy the outdoors as often as possible. Bring the cooking outside with a built-in kitchen. How about an outdoor movie theater with shelter from the elements? Sky's the limit.
FormTerra Designs can transform your property into an inviting area with thoughtful lighting solutions. We use high quality outdoor lighting that will last both in style and durability.
Whether you're starting from scratch or renovating, we provide high-quality, forward-thinking site preparation and excavation services in Coquitlam. Proper excavation is necessary to ensure enough base material to guarantee a solid foundation. Working in Coquitlam, we often encounter problematic blue-clay which cannot be reliably built on. In this case, removal and replacement with more stable material is an easy solution with the right machinery.
Having worked extensively in the Coquitlam area, we consider drainage to be the most important aspect of any project. With underground water tables, above-average rainfall and erosion prone slopes, Coquitlam is unusually susceptible to outdoor construction failures. Proper drainage and experienced contractors are a must for long-lasting installations.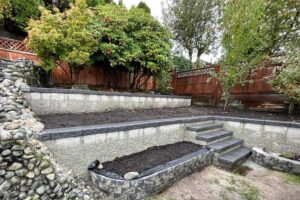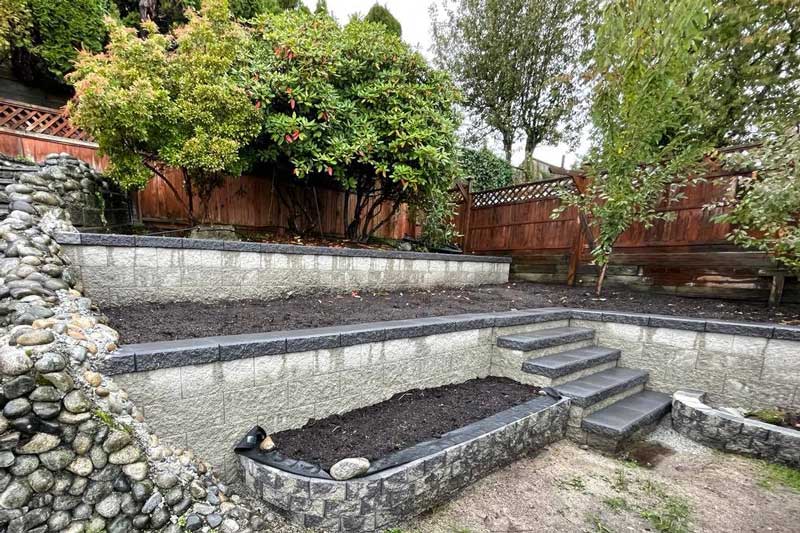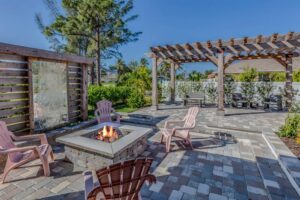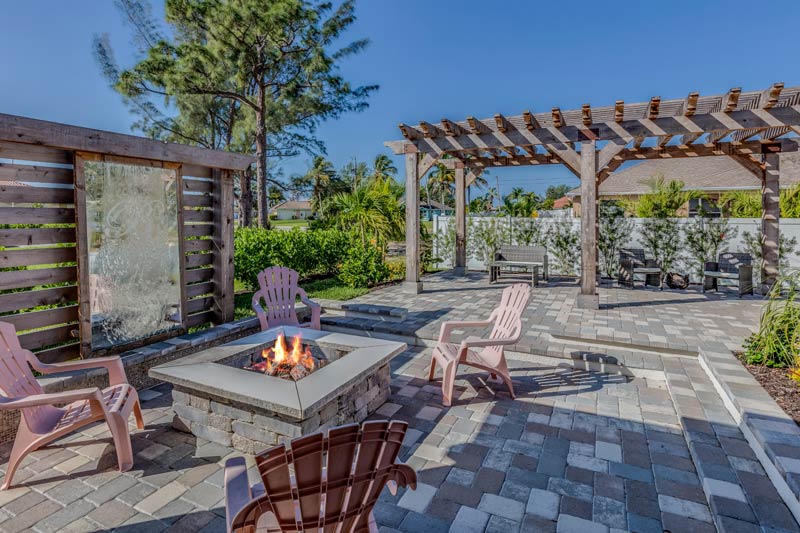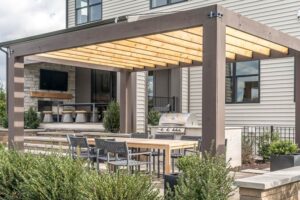 At FormTerra Designs, We Share Your Dream
Contact us for a free consultation. Our process will keep you informed while keeping your project on time and on budget.