Landscape Excavation Services by FormTerra Designs
Whether you're planning on building new or renovating, landscape excavation is sometimes necessary to prepare your property. With a focus on providing high-quality site preparation and excavation services in the greater Vancouver region, we offer a complete service from the start to finish of your project. Our team has extensive experience working on residential properties, commercial buildings, and industrial sites. You can dig up dirt on your property in various ways, but not all methods are up to par in terms of safety and effectiveness. With our experts you can count on help with grading services, retaining wall excavations, or driveway removals and preparations. FormTerra Designs is dedicated to providing you with an affordable range of excavation solutions for any project you may be undertaking, no matter how big or small.
---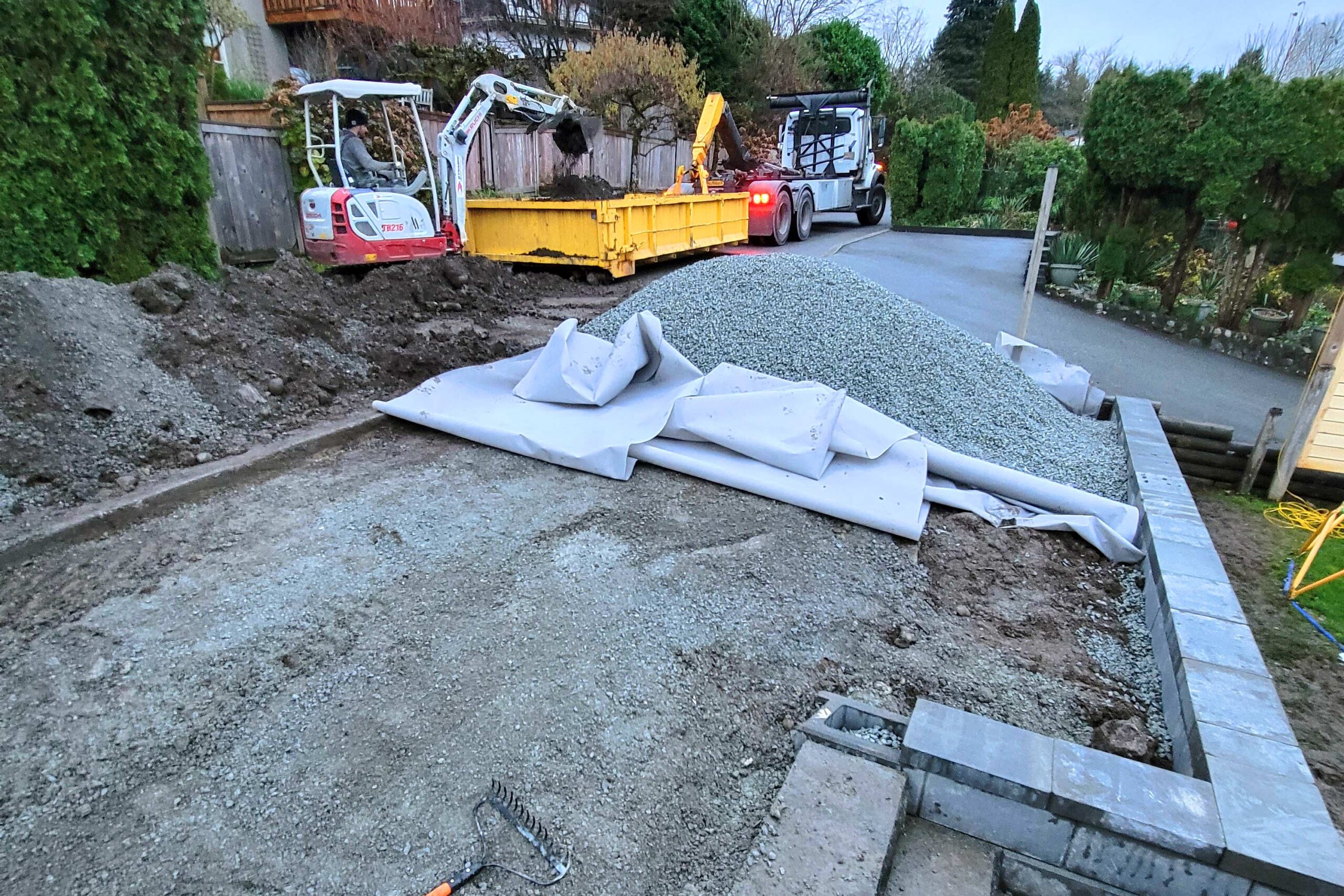 Cut/Fill Grading
In striving to design your dream landscape, often it is necessary to bring in, take out or regrade the land on your property. We can rearrange soil or other materials to add new levels and slopes that lend to the functionality of the project. With FormTerra Designs excavation services, we have the right equipment and experience to handle any landscaping project.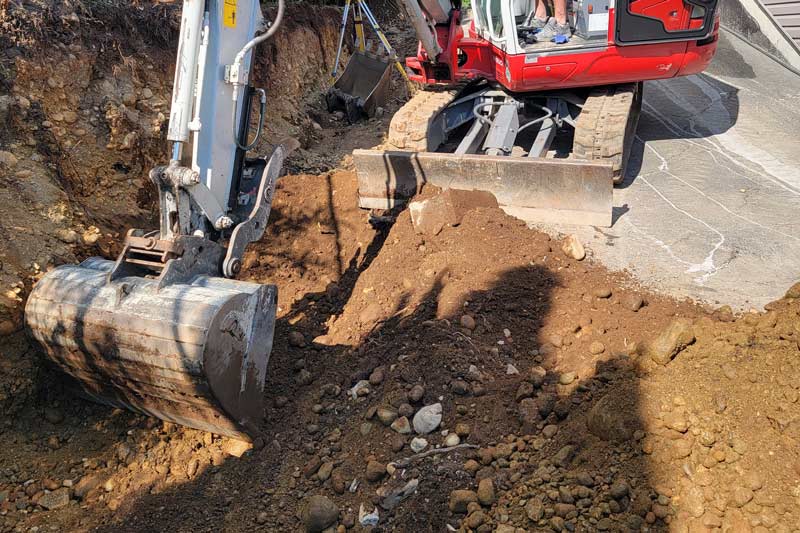 Erosion and Slope Stability
Property owners need to be able to trust that their property will not be damaged by erosion or unstable slopes. Landslides and eroding soil can cause a great deal of damage, not only to the property itself, but also to infrastructure nearby. Excavation machinery is used in conjunction with high quality retaining walls and other stabilizing techniques to prevent erosion from occurring, ensuring that your property is safe and stable for years to come.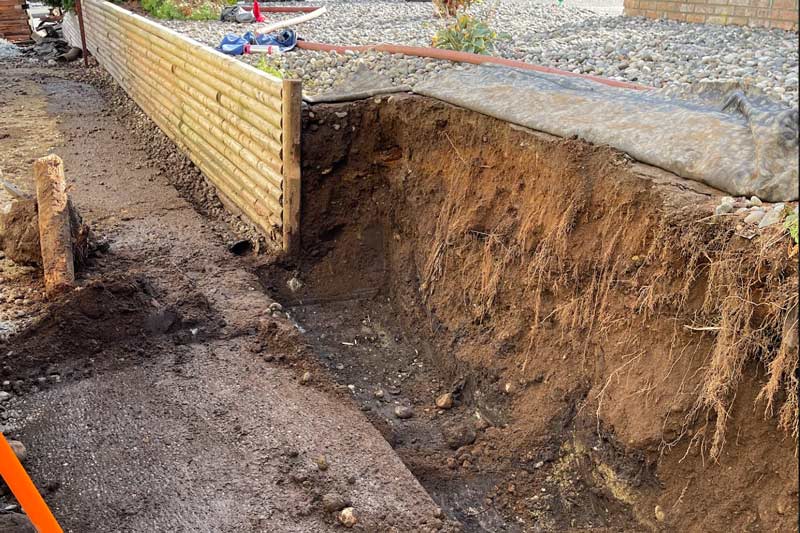 Demolition and Debris Removal
The first big step in the building process of your project is going to be demolition and debris removal. Either using machinery or by hand, existing walls, patios and structures need to be demolished and removed. In order to dispose of existing structures, material is sorted into categories. Soil, concrete and wood are all taken separately to be recycled if they are not able to be kept on the property.
---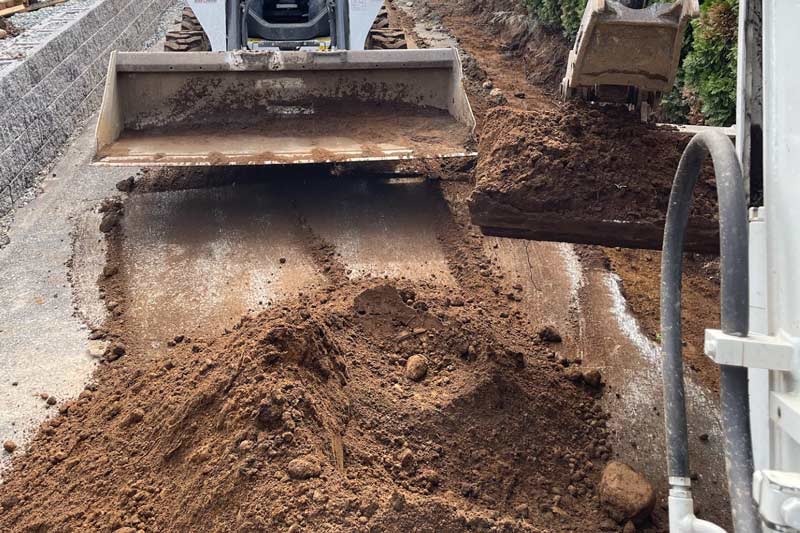 Material
Something to take into consideration is the type of material on your land. Arid or rocky soil is perfectly fine to use as backfill, below a building substrate or under your lawn. As a general rule we like to remove from site any clay that is excavated. This is particularly important when it comes to blue clay. Blue clay is a mixture of fine silt and clay, it has abnormally high water saturation which makes it very heavy and unstable. You should never build on blue clay as it will cause structures to fail and drainage to block quickly. Over time this material will also wash away through french drains causing voids underneath patios and driveways. If you have a sinking driveway or patio and failing drainage this could be the cause. In some cases it is worth removing and replacing with better materials.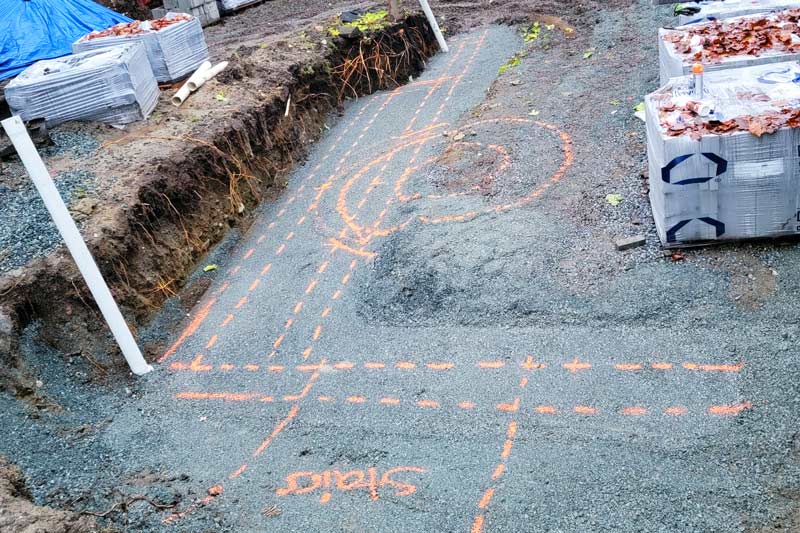 Layout Preparation
When it comes to the layout preparation, we often use machines to reach the correct excavation depth. Whether this is done by machine or by hand this is an integral step in order to build proper, long lasting patios, walls and structures. Shallow walls and patios built on thin substrate will certainly affect the lifespan of the project.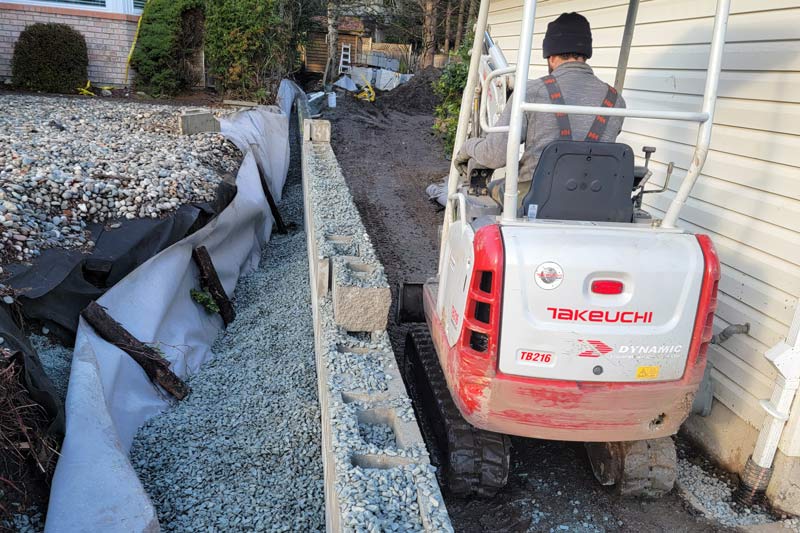 Machine Access
In order to bring in the right machinery for your job we will need to gain access to the work area. Working in backyards and side yards, this can sometimes be tricky depending on the individual situation. Excavators are made with retractable tracks to gain access through small spaces, if this is not possible we can use our even smaller track loaders or rock slingers for hard to access areas. This significantly reduces the overall cost and timeline of larger projects. Part of the quoting process we will assess your yard for machine access. If necessary we can take out fences and gates, replacing them at the end of a project.
FormTerra Landscape Excavation Services
With a focus on providing high-quality site preparation and excavation services in the greater Vancouver region, we offer a complete service from the start to finish of your project.
GET STARTED ON YOUR PROJECT